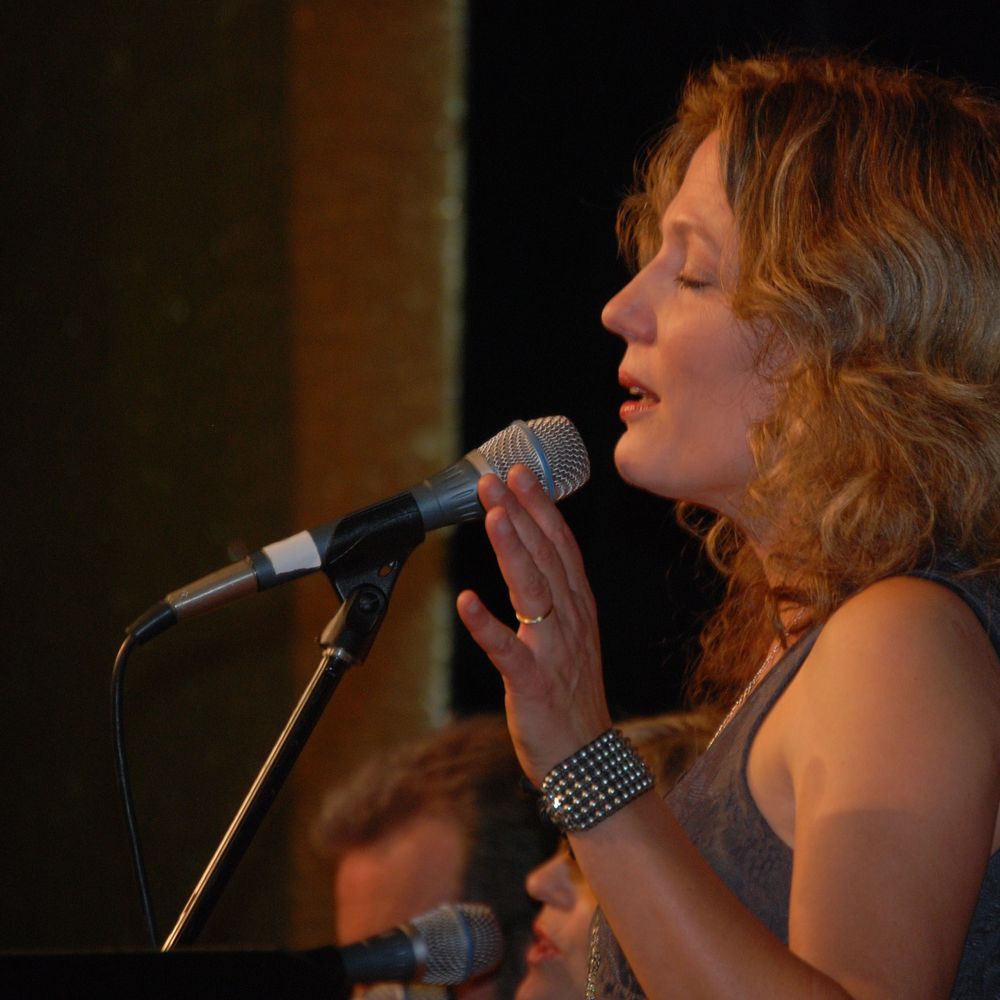 I've been writing poetry and songs since I was in middle school. Although those early attempts were embarrassingly overwrought, it started me on a lifetime of writing.  
My first songwriting influences were Carole King and Joni Mitchell. Later I loved Chrissie Hynde and Aimee Mann, and these days I'm into Brandi Carlile and Caroline Spence. 
I've written songs for myself to perform, for bands I've been in, plays, musicals, films, and for my church band and choir.  
While The Sweet Potatoes were together, I feel like I really expanded and refined my songwriting, finding my voice. 
These days I perform my original music with my husband, Rick Hall, on bass, harmonica and vocals. We often have a guest musician or two. I play piano, guitar and occasionally accordion. We often mix my music with Rick's funny, sweet, honest storytelling, and sometimes we'll improvise a song, to create a variety show feel. 
Go to Rick's website to find out more about his storytelling.