---
Kids
---
 What I love about writing and playing music for kids is that you'll never have a more honest audience. If they're bored, they'll let you know it, but when they're excited and having fun, there's nothing better.

I See a Tiger & Come Join the Parade
I wrote my first songs for kids for my niece back when she was a toddler (she's now in her mid twenties). Many of the songs were made up on long car trips and involved her toys. So I made a little tape for her (yes, that was back in the days of tapes), and later turned it into a full album, I See A Tiger (1994).  It was so much fun, I made another one, Come Join the Parade (1996). Now I've combined the two into one cd, and some of the kids who grew up listening to those first tapes are now fine young adults, I'm sure in large part because of my good influence :)      
"Fun for kids without being annoying to adults" - a mom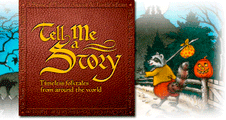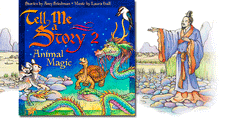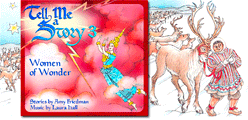 Kids always love a good story, especially those that describe magical places far, far away. And stories about animals and clever maidens can keep them fascinated for hours. In this cd series, I got to work with two very talented women, writer Amy Friedman and director Lori Ada Jaroslow. We had amazing actors to read the stories, including Paula Poundstone, Jack McGee, Lauren Tom, Len Cariou, William Thomas Jr., and Rick Hall. My kids and my niece read the titles most charmingly. And I got to set it all to original music, in a variety of styles from all around the world!
These multicultural stories are perfect for older kids (4-12), great for long car rides. Winner of 2008 Parents' Choice Silver, a 2008 NAPPA Gold, and a 2010 Audie Award.
"My son and I have had mini geography lessons, talking about the places these stories take place...he listens to the musical compositions and tries to hum along with the notes...and he loves listening to the animated voices of the actors. They are not only entertaining, but educational too!" - Angela Williams ~ Melting Pot Moms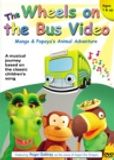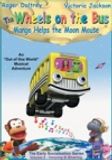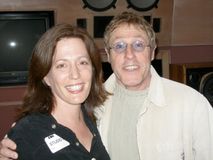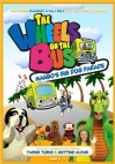 The most exciting aspect of making The Wheels on the Bus videos was working with Roger Daltrey (yes, that Roger Daltrey, from The Who). He did the voice of Argon, an eight foot dragon. Roger likes acting, when he has time off from being a rock star, of course. One of the recording sessions was at the iconic Capitol Records - in the same room where James Taylor had just finished a session - I was in heaven.   
Another session was in my little studio, and for some reason that day I had lots of volunteers to help bring coffee, get lunch, anything. After we were done, Roger and my husband, Rick, talked about lighting fixtures and drawer handles, because we'd just finished remodeling our kitchen, and Roger was starting a remodel on his.
The first video, Mango's Animal Adventures (2004), was so well received that we made a second, Mango Helps the Moon Mouse (2006), and a third, Mango's Big Dog Parade (2008). We've gotten lots of great reviews, and won several awards, including the prestigious Parents' Choice Award and DOVE endorsements.
 All three videos are educational, focusing on socialization skills for young kids, like sharing and taking turns. But they are always, first and foremost, fun.
"Delightfully combining vivid computer animation, live-action, a cast of adorable children and puppets, and toe-tapping original songs by composer Laura Hall."  -The Toy Man™ 2008 Product Guide