---
What is Improv Karaoke?
---
I created Improv Karaoke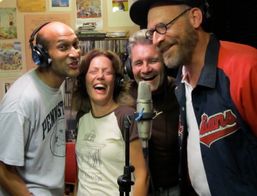 cds for people to be able to leanr and perform musical improv games just like we do on Whose Line is it Anyway. It's the perfect tool for improv groups, classes, performances, or just to fool around on your own. It's a great way to try music improv, even if you've never done it before, or don't have a musician to work with.      
      
Improv Karaoke, Volume 1 is a two cd set, with fully produced karaoke style tracks in eleven popular styles. The first disc has a tutorial with lots of tips and pointers, then a demo for each track, improvised in my studio by my friends (including Keegan-Michael Key, Dan Castellaneta, Ron West, Rick Hall and Kathy Kinney). The second disc has all the same tracks, but without any talking or demos. This is your chance to jump in and give music improv a try.  It's just like karaoke, except you get to make up the songs yourself!
We made
Im
prov Karaoke, Volume 2
because people were having so much fun with the first one, they wanted more musical styles for more improv fun.  So we recorded nine new tracks in fun new styles.
Even if you're new to song improv, Improv Karaoke will get you started and having fun. And if you're an old hand, you can use it to sharpen your skills and work out when there's not a musician around.
---
"Improv Karaoke is a blast!" - Chip Esten (Whose Line is it Anyway, Nashville)
---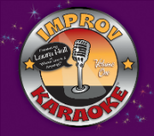 Improv Karaoke is a whole
new way to do song improv!
---
This video is from our very first Improv Karaoke Jam Night.  Improvisors signed up open mic style, then got called onstage to make up songs based on suggestions from the audience. It was a fun, fast paced evening that was as much fun to watch as it was to play!   
Host your own Improv Karaoke Jam Night with your improv group or class, or just for fun with your friends. Or send me an email and we can talk about Rick & I coming to host one for you. We can combine it with a Music Improv Workshop for even more fun!
---
"Move over charades, Improv Karaoke Night is way more fun!"
- Dan Castellaneta (The Simpsons; writer, voice of Homer, Grandpa, etc.)
---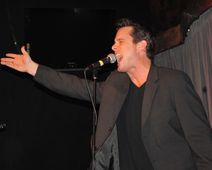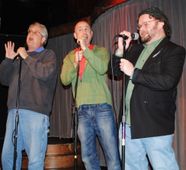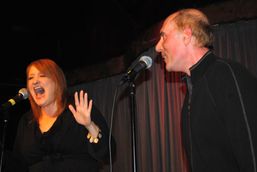 ---
"Improv Karaoke is the best thing to happen to music games since
Name That Tune. A workout for the mind and the funny bone!"
- Keegan-Michael Key (Key & Peele, MADtv)
---