---
FILM
---
Scoring films is such an interesting, almost subliminal art form. If you're not familiar with the word, the score is the music that plays underneath the scenes. In a way, when a score is at its best, you don't notice it consciously. But it sure can move you on a sub-conscious level. The score affects the rhythm and flow of the movie, the emotional content of a scene, the sense of tension and release, and more.
Working on films is such a collaborative process, you have to be in sync with the director, writer, and producers working toward a shared vision. I feel my background in theater and improv has helped me in this area, and given me a good sense of scenic structure; how music can work with dialog, create an atmosphere, heighten the underlying emotions of the scene, or serve as a transition from scene to scene. Sometimes musicians find it frustrating to write music for films, because serving the scene must always take precedence over purely musical considerations. To me, that's the interesting challenge. Plus, I just love the collaborative process.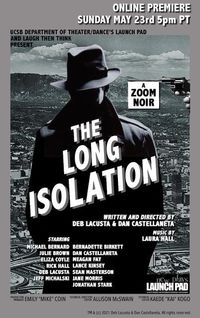 The Long Isolation (2021)
Directors, Dan Castellaneta and Deb Lacusta
This is a new genre created during the pandemic, a zoom noir.  Filmed entirely on zoom in seperate locations, then edited together to make a hilarious murder mystery noir style film. My husband, Rick Hall, is in it, as well as lots of our Second City friends. I did all the music remotely as well, making the creative most of our time during the pandemic. 
After Auschwitz (2016)
Director, Jon Kean
This documentary follows the same Auschwitz survivors from the earlier film, Swimming in Auschwitz (see below).  That film ended on liberation day, as WWII came to a close. This film starts where it left off, telling the story of six women as they tried to return home, find friends and family, and start a new life.
These beautiful, articulate women were all in their 80s or 90s when director, Jon Kean, interviewed them.  They were all aware that not many survivors are not left to tell their stories. Like the first film, this was difficult for me to work on, knowing these were real stories of real women.  But it felt important, and the subject was handled with dignity and respect, even though it's also raw and honest.
I wanted the score to have an unsettled nature to it, since they experienced so much uncertainty after the war.  Jon suggested I also incorporate some traditional Yiddish melodies, which worked beautifully.  I orchestrated it for a small chamber ensemble, to reflect the intimacy of the women sharing about the losses they experienced, and their struggles to build new lives.
In the studio I played piano and accordion, and had such talented and sensitive musicians with me: Aniela Perry (cello), Madeline Falcone (violin), Larry Hughes (clarinet), Probyn Gregory (horns), and Melinda Lindner (vocals). Paul Tavenner at Big City Recording Studios did a fantastic job recording and mixing the tracks. And Woody Woodhall  at Allied Post Audio did a lovely final mix of the film.  I'm so honored and proud to have worked on such an important film, and with such talented people. 
Look at Me (2012)  
Director, Alesia Glidewell
I wrote score and songs for this film along with the immensely talented Luke Hannington (also my partner in crime on the Improv Karaoke cds). This romantic comedy revolves around the lives of seven twenty-somethings, dating and surviving in New York City.  A few of the characters were musicians, so we got to write songs for them too, which was lots of fun.    
Slice of Pi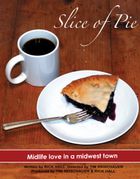 e (2009)
Director, Tim Reischauer  
Slice of Pie started out as a cd made by my husband, Rick Hall, of stories he'd written, inspired by growing up on a farm in central Illinois. Our friend, Tim Reischauer, heard one of the stories and knew it would make a great film. So Rick wrote the screenplay, and in the fall of 2008 they went back to Rick's hometown to shoot.  It was big excitement in Carrollton, Illinois! Tim directed, Rick played the lead, and Kelly Macleod was the female lead(during the filming was when Rick hatched the idea of Kelly & I writing songs together, which later became our band, The Sweet Potatoes).  With a tiny budget and a skeleton crew, they made a beautiful movie.
When I scored the film, I wanted the music to have the down home sort of feel that the movie has. I'm very pleased with how the score turned out. And I stayed within the budget! Norm Macleod (Kelly's husband) did the sound design, mixing, dialog editing, sound effects, you name it. If it had anything to do with the sound, he did it.  I got to work closely with him, it was a great opportunity to learn about how all the sound elements work together in a film.     
The movie has been in loads of film festivals, and won lots of awards. The music even won an award at the Wild Rose Independent Film Festival.  I'm very proud of everyone who was involved with the project. Plus, it was during the making of the film that Rick got the idea for Kelly and I to do music together, which was the birth of our band, The Sweet Potatoes.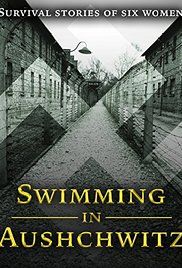 Swimming in Auschwitz (2007)
Director, Jon Kean  
I was approached by director/producer, Jon Kean, to compose music for this amazing documentary about Holocaust survivors. After viewing a rough cut of the film, I was deeply moved and knew I wanted to be a part of this project.
Jon interviewed six Jewish women who were all Auschwitz survivors. Each was an excellent story teller, able to make their experiences come to life for the listener. I was especially touched when the women talked about the ways the "camp sisters" helped each other through such a difficult time. They survived because they took care of each other. It was a somewhat overwhelming experience to score this deeply emotional and disturbing story. I had so much compassion for these women; at times it was hard for me to distance myself enough to compose the music.
Jon suggested I write the score for a string quartet. I wanted it to have an Eastern European, Jewish feel, but I also wanted it to be personal and emotionally connected to the women's stories. Using a string quartet was a great way to accomplish both those goals. I worked closely with a great arranger/orchestrator and dear friend, Luke Hannington, who helped take my ideas and make them work for real, live string players. He also conducted the quartet at the recording session.
I am very proud to have been part of this remarkable documentary. It's won many awards and screened on Public Television stations across the country.  If you'd like to learn more about the movie, or order a copy for your school, temple, church, etc. visit www.swimminginauschwitz.com

The Wheels on the Bus (2004, 2006, 2008)
This video series for young kids starred Roger Daltrey, from The Who, as an eight foot tall dragon. I wrote the music, and had a little turn on camera, playing a mom on the bus. We did 3 videos, each dealing with themes like sharing, taking turns, making friends.  We've gotten so much positive response from families, it makes me very happy.  Read more about making the videos on my
Kids
page.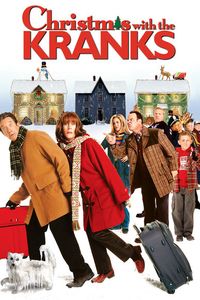 Christmas with the Kranks (2004)
Director, Joe Roth
This was my first time on camera on a big movie set.  Several of us from my church choir got hired to be Christmas carolers. They dressed us in traditional costumes involving bonnets, petticoats and full length skirts that were impossible to keep out of the mud. When we got there they decided that even though we really were actual singers (including a few who'd sung on Broadway), they'd have us lip sync to pre-recorded tracks.
 
We shot outdoors over several nights, usually finishing at 4:00 or 5:00am, and it was cold (that is, for us sissy Southern Californians!) It turned out we were grateful for the big, cumbersome costumes, at least they were warm.  And we were glad that we didn't have to actually sing in the middle of the night in the cold air. And best of all, I got to meet Jamie Lee Curtis, who was very funny & sweet.    
Director, Judy Minor
This independent short film was written and directed by a talented young filmmaker out of New York, Judy Minor, and stars Kate Walsh (Private Practice, Gray's Anatomy).
Linda Taylor
(the guitarist from Whose Line is it Anyway) and I wrote the music for it. It's funny, Linda and I were put together by the network for Whose Line, but it turns out we really like working together. This was the first of many projects we've done together since we met doing Whose Line.
Previous events
This will be an intensive workshop covering long and short form musical improv.
I will be teaching music improv for musicians in Warsaw! Get hands on experience playing with improvisors while getting direction from me. We'll also discuss how the musician works in improv, moving from scenes to songs, and much more.